This post has partner links that I may receive compensation for at no cost to you. Thank you!
Hi. I'm Jonathan Sacks. I currently live in San Francisco, California, after having previously lived in New York, Arizona, and Scotland. I love to travel. That should be fairly obvious, as I have started a travel website. It would be pretty idiotic to write about something I didn't enjoy. If you're wondering where my blog name "Everybody Hates A Tourist" comes from, it's a reference to a line from the song "Common People" by Pulp.
Everybody hates a tourist, especially one who thinks it's all such a laugh
The name is sort of a joke, but also sort of a reminder that traveling is more than just going to a different place, it's also getting to know a place & not judging it or making fun of it just because it is different. To me, a tourist is someone who gets shuttled from place to place for quick visits without ever really interacting with anyone who isn't part of their tour group.
So far, I have been to 40 countries, plus another 11 major territories and 41 states. For countries I have used the UN list, while territories follows the Travelers' Century Club list and criteria. Here are the countries & territories I have traveled to thus far, in order:
Countries
United States
Canada
Mexico
Germany
Austria
Italy
Vatican City
Switzerland
France
United Kingdom (all nations)
Ireland
Slovakia
Czech Republic
Norway
Sweden
Denmark
The Netherlands
Belgium
Australia
Spain
Andorra
Portugal
Argentina
Chile
Malta
Monaco
San Marino
Liechtenstein
Luxembourg
Japan
Cuba
Latvia
Estonia
Finland
Malaysia
New Zealand
South Korea
North Korea (in the conference room in the DMZ)
Iceland
Turkey
Territories/sub-countries
England
Wales
Scotland
Northern Ireland
Alaska (yes, I know it's entirely part of the U.S., but the Travelers' Century Club has a listing for it)
Hawaiian Islands (ditto)
Gibraltar
Balearic Islands
Hong Kong
Macau
Taiwan
World countries visited & U.S. states visited maps from amcharts.com
U.S. County map from Mob-rule.com
I'm sometimes asked about how I afford to travel, and my best answer for that is value travel. Value does not necessarily mean being cheap. Value is getting the most out of what your budget, whatever that may be. I do enjoy using airline miles to fly in business and/or first class. Booked properly, these tickets get the highest value for your miles. Many of these miles came from signing up for credit cards, though there are plenty of other ways to earn free travel.
Once I am in a destination, I generally prefer to stay in lower budget accommodations so I can meet other travelers and get to know a place without the sterile confinement of a fancy hotel. This is not to say that I don't like comfort or that I would turn down a nice hotel if it's inexpensive. I have stayed in independent hotels and private hostel rooms that were perfectly decent, for a fraction of what a large, fancy chain would cost. For the most part, most big hotels are same around the world. There's probably one you could go to near your house that would offer the same atmosphere as one in London or Tokyo, so why bother with those when you can stay with something more uniquely local?
Where I do like to splurge is on those local experiences. When you travel to a place, that's your once-in-a-lifetime opportunity to try their foods and check out their history and customs. When will you get that opportunity again? Eat where the locals eat. Drink where the locals drink. Walk or climb to the highest point to get that great view. Go to a local sporting event. Learn some history. Venture to the neighborhoods where the locals live. Look up. Look down. Don't be afraid to get lost every now and then. You'll be glad you did.
-Jonathan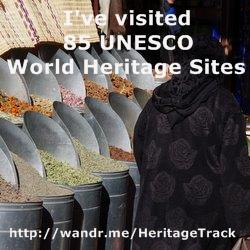 Last updated on August 13, 2020
I start all of my flight & hotel research on Kayak
to find the best deals!